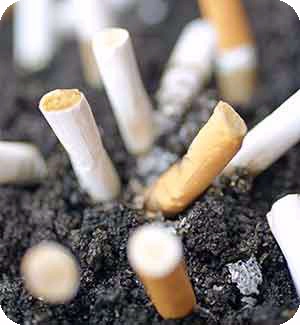 Cigarettes Get A Technological Facelift
There is a new cigarette available in Ontario and its going to dramatically change the industry. It may even spell the end to traditional cancer-causing cigarettes.
Imagine smoking without the smoke? Or the cancer? Or the horrible stench?
Three Ontario entrepreneurs have created a smokeless and tobacco-free cigarette and are hoping to capitalize on the province wide smoking ban.
The Revelle Prestige looks and acts like a cigarette, but without the harmful side effects... Read more...
Young people can stop deadly diseases with diet, exercise
Young adults in mid-Michigan have been given a gift that could save their lives -- the chance to prevent one of the nation's leading killers. Heart disease kills more people in Midland, Bay, Saginaw, Isabella and Gladwin counties than it does on a national average, according to a 1999-2003 study by the Centers for Disease Control and Prevention.
Young adults, don't stop reading, because doctors say prevention must begin in youth, since arteries of people in their teenage years can contain the plaques that cause heart disease and eventually heart attacks.
"With the way that our culture is, with our genetics, the things that we eat, consume, smoke and whatever else, we're definitely starting this process at a young age," said Dr. Susan Sallach, a cardiologist at St. Mary's of Michigan. "We see people with chest pains younger and younger all the time, so it's definitely important."
In mid-Michigan, the increased death rate could be from a sedentary lifestyle, a greater rate of smoking and even the state's poor economy, which can cause more people to turn to the less expensive foods that tend to be worse for the body.
No matter the cause, local doctors are taking note of the deadly trend and want area residents to turn it around.
Why stop heart disease?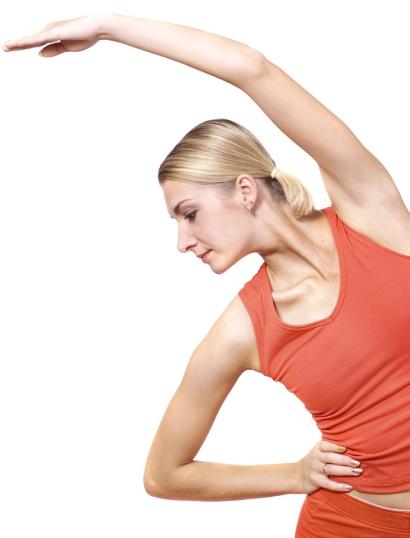 It's better to prevent heart disease than deal with damage later on.
Just ask Ray Fryar, the 59-year-old principal of Jefferson Middle School in Midland. It was the fall of 2003 when he began progressively losing energy, and then felt a pain grow in his stomach.
The pain got so bad he had to leave a meeting at work, thinking he might be able to sleep it off. The next morning he discovered you can't sleep off a heart attack, and was rushed to the hospital for emergency treatment.
"Once you've had the heart attack you can have irreparable damage that you can avoid," he said. "If you can avoid that attack in the first place you're so much further ahead of the game."
Sallach, who works with new cardiac MRI imaging technology at St. Mary's, agreed.
"To have the choice to do things that can potentially prevent problems down the road -- what a huge advantage; what a gift," she said.
Sallach said it comes down to knowing personal risk factors and family history, as well as beginning to take better care of the body.
Risk factors for heart disease include high blood pressure, diabetes and high cholesterol levels. Keeping those in check could go a long way in preventing major problems later.
Knowing each parent's heart health also matters. If either parent had a heart attack early in life, it ups a person's chance of having one, too.
Taking care of the body is another key factor, but it's also a tough one. Sallach said everyone falls victim to being a couch potato or grabbing convenient fast foods, but it's important to get back on the path to good nutrition and exercise.
Take it one step at a time
Improving heart health begins with finding fun ways to get moving, along with eating meals with better nutritional value.
"Finding novel and innovative ways of exercise is an important part of keeping doing it," Sallach said. "If you don't like it, or you pick something you hate doing, you're not going to stick to it."
She's even heard of people making workouts a social event, where people focus on the interaction with friends and happen to be getting their exercise in at the same time. The recommendation is 30 minutes of brisk exercise most days of the week.
Then there is eating right, with the most important point being moderation, Sallach said. It also includes avoiding foods high in fat or containing trans fatty acids and saturated fats.
"I think you can probably eat healthy for a reasonable price if you're willing to take the time to do it," she said. "That's the major thing, because most people want pre-prepared meals, frozen meals, canned foods. They want quick meals, and that's where you lose the quality of food and quality of nutrition."
Staying healthy also means giving up smoking.
"Even a little bit of smoking is bad. It still increases your risk for stroke and heart attack, as well as cancer," Sallach said. "There's no amount of smoking that's acceptable, and secondhand smoke counts, too."
Staying away from recreational drugs also is vital, since they can speed up the blockage of arteries and damage the heart muscle itself.
"Those are things that are important for a younger age group to think about," Sallach said. "Everything that you do will have a consequence at some point. It may be mild and go unnoticed, or it may be severe and life changing."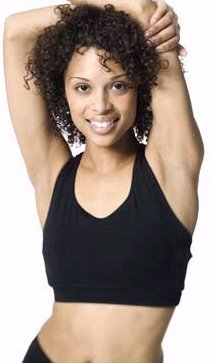 Fight Cancer with Exercise
Someone with a family history, who smokes, has a high-fat diet and doesn't exercise, says oncologist Dr. David Nanus, who has been treating cancer patients for more than 20 years.
"If you're obese or overweight, you have an increased incidence in a number of cancers ó colon cancer, prostate cancer, breast cancer," Nanus says.
According to the American Cancer Institute, about one-third of cancer deaths in 2006 were related to nutrition, physical inactivity and being overweight or obese ó and therefore, could have been prevented.
So what can you do to reduce your risk?
Start by eating a diet that contains lots of fruit and vegetables. For example, studies show broccoli, especially broccoli sprouts, may help prevent colon and rectal cancer.
You can control your lifestyle, but not your family history. Five to 10 percent of all cancers are strongly hereditary. There are genetic tests for some kinds of cancers including breast, colon, and ovarian.
"It's important if you know you're from a cancer family, then you need to get screening," Nanus says.
Nanus believes those mammograms after age 40, and colonoscopies after age 50, may be the most powerful weapon in the battle against cancer.
"The biggest problem is the fear factor," he says. "People are so afraid of being diagnosed with cancer they wait." Nanus says waiting even three months can mean the difference between life and death.
Tone up memory with exercise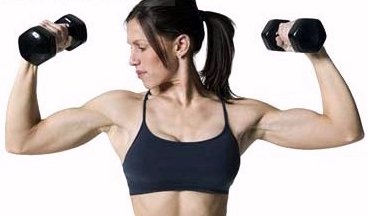 Exercise, researchers have found over the years, appears to help people fight the memory loss that comes with aging.
A new study suggests a possible explanation for why this is so. The report, which appears online in the Proceedings of the National Academy of Sciences, says working out may stimulate the growth of neurons in a part of the brain associated with memory loss.
Researchers at the Columbia University Medical Center, using 11 volunteers, an MRI machine and equipment like treadmills, were able to see that blood flow increased to the hippocampus part of the brain as the volunteers exercise, suggesting that working out may help produce neurons in a part of the hippocampus that loses them disproportionately as people age.
The researchers also found that as the volunteers went through a three-month exercise period, their scores on memory tests went up.
Get Rid of Stress the Natural Way
Stress is nothing new. Since humans have been alive, stress has been around. We seem to have fallen into the trap of thinking that life is so difficult today that stress inundates every aspect of our existence, but the reality is that this is really nothing new. The good news is that there are many ways to relieve stress naturally without having to resort to medication or other techniques that could be damaging to one's health in the run. RediCalm is one such way to get on the path to peaceful living once again.
Take Time for Yourself
If you think back to the hunter gatherer days, humans have always depended upon one another for survival. Today, you might feel the weight of that dependence and that is causing you a great deal of stress. It is precisely during those times that you need to find for yourself. This might be found in the form of taking a nice hot bath after everyone else has gone to bed, taking the family dog on a walk by yourself, or just locking the door to your bedroom to mediate for awhile. Whatever you decide to do, the important thing is to treat yourself to something special that you enjoy. This will be one the biggest stress relievers that you will ever experience.
Consider Natural Supplements
Humans have also been living off the land for thousands of years. Many of those same plants and fruits that we have been consuming for all that time are now known to help ease the stress and anxiety that we feel. Natural supplements such as RediCalm are known to ease the internal pain that our body often feels, and elevate our emotional state to the point that we can be calm and peaceful once again. Because modern society does not tend to consume enough of natural food items on a regular basis, these supplements can really provide you with the boost that you need. They are all natural and they effectively serve to regulate the chemical state of your body to help remove the stress that you might be experience.
Live a Victorious Life
Everyone has the right to live a victorious life, but stress often gets in the way of that. You will want to perform various exercises that help you get rid of that stress and get you in the right frame of mind to begin living life to the fullest once again. You can take the kids out to zoo or you can go out on a date with your significant other. Sometimes we just need to get out of our normal routine and do something special. If you are worried about something, remove yourself from that situation for a time. Many people lose sleep over difficulties that they are facing. Those same problems will still be there in the morning, so get a good night's sleep and deal with it definitively in the morning once you are rested.
While stress will likely always be with us, we do have tools and resources to help us deal with it naturally. Take time to determine what works best for you and then set out to put this into practice the next time that life seems to really get you down. You can live the victorious life that you were destined for.
Mental Health and Psychiatry
Psychiatry has been given a black eye over the decades. Many critics have said the industry does nothing but make zombies out of patients due to overmedication. This couldn't be further from the truth. In many cases, it's psychiatry which mitigates and possibly prevents damage to patients or others. What you need to figure out is if psychiatry is the right avenue for you or if a mix of general therapy and primary health care can help resolve your issues.
Gather More Information
The first thing needed before searching for a psychiatrist is to do your homework. Sites like BehavioralHealth2000.com offer a plethora of data on neuroscience issues and clinical research in psychiatry. This gives you a platform to measure the pros and cons of the practice, the latest science connected to the brain, and information on various behavior medicines.
Determine What Helps You
Many behavioral issues connected with the brain are a result of natural chemicals like serotonin and dopamine being in short supply. The lack of these can result in depression, anxiety, ADHD, and many more issues. Both of these chemicals can be regenerated or released in many cases with proper exercise and a healthy diet. In addition, more holistic treatments like meditation, yoga, or Emotional Freedom Techniques (EFT) may help with the flow. You need to determine if any of these have helped you in the past or if they can help you now.
If Nothing Helps ...
Should diet, exercise, or natural techniques not help with your issues, then it may be time to work toward a psychiatric solution. A few things on this. First, you may not be able to see a psychiatrist without going to your primary health provider first. They shall determine if a referral is needed after a checkup which may include a measure of brain activity. Second, you may not get medicine after the first session. There may be a few sessions where the psychiatrist determines your symptoms and needs.
Third, getting the medicine is not the end of treatment. While it helps you feel immensely better, it's only half of the solution. Continued therapy to figure out the possible reasons the medicine was needed have to be hashed out. In addition, the psychiatrist may want to increase or decrease dosage as they see progress. Always work with these professionals for better mental health.